Re-Mego: Figures that look like Megos but aren't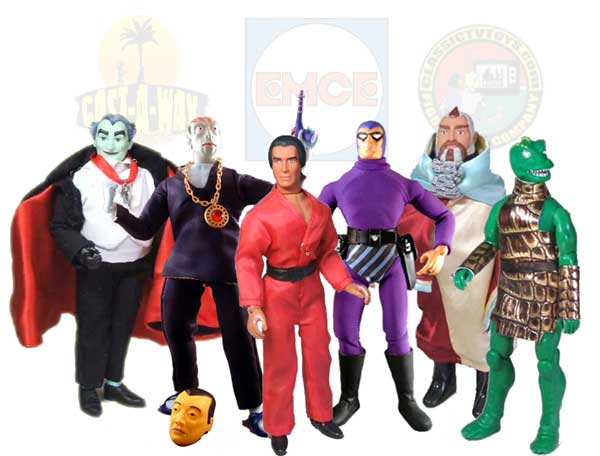 Since Mego went out of business in the early 80's, there have been several instances of action figures appearing that seem to be Megos. Early instances were most often toy companies buying up old Mego stock or molds to release generic figures, but recently collectors have started companies producing what is essentially "new Megos" using reproductions of Mego bodies and parts. They have reproduced complete Mego figures, expanded original Mego lines with new figures, and have come up with brand new lines all their own.
This section of the Mego Museum is not meant to focus on all action figures that are considered "Mego-Like", or can be mistaken for actual Mego figures because they are on reproductions of actual Mego bodies or modified versions of action Mego bodies. The big difference is these were not produced by Mego Corporation but after it's demise, some consider them NEW MEGOS. They are now a fact of collecting Mego.
The menu on the left of this page features the name of each company that has produced figures that fall into this category. Simply click the name of the company for an index and gallery of their Re-Mego releases.
NOTE- This gallery is a work in progress. Many links are inactive. If you find a link that is inactive, it's because we need pictures for that gallery or the loan of the figures to take pictures. If you can help us complete a gallery, please email dave@megomuseum.com