Curator and Editor in Chief
Brian "Palitoy"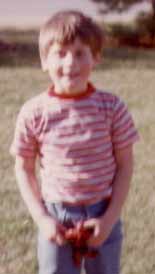 Brian (AKA "Brain") grew up in a suburb of Toronto, Canada. In the 70's, Brian's father specialized in toy closeouts especially stuff like Action Jackson and Planet of the Apes. Visits to Mego Canada were common, as were Saturday afternoons pouring through toy industry magazines.
The Mego bug hit Brian at age 15 when he received a Space:1999 Captain Zantor figure from the UK. It set him off to discover what other Mego products were available worldwide.
A longtime contributor to the Museum, Scott gave the "keys" to the museum to Brian in 2000, and it's been a crash course in html ever since. Brian still resides outside of Toronto and is now a freelance product developer, acquiring many of the same licenses as the toys he collects. Brian is happily married with two great kids, a mortgage and a shrinking amount of space for his toys. His love for the 1970s toys and fashion continues at his other website Plaidstallions.com
Brian's first book "Rack Toys: Cheap, Crazed Playthings" is a love letter to fun toys that broke super easy and is available here.
Email Brian at palitoy@megomuseum.com
Museum Creator & Art Director
Scott C Adams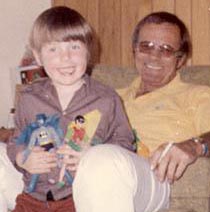 Scott grew up in Southern New Mexico and got his first Mego Super Heroes at Montgomery Wards with his grandfather. After giving them away when he hit puberty, he bought a few Megos in the early 90s. When he first got online in 1996 he found there were no Mego websites so he started one with the few figures he had as a way to learn how to build web pages. The Mego Museum came online November 4, 1996 and soon attracted a group of online Mego collectors. The exchange of knowledge (and toys) soon caused the Museum to grow from a small home page to a large unruly archive on Toymania.com. In 2000 Scott left the Museum to pursue other interests and handed the reigns to Brian who guided the Museum to even greater heights. Finally in fall 2005 Scott was inspired to finally take on the challenge of completely redesigning what had become an enormous and ungainly website, with an all-new graphic design scheme and new trading card illustrations in the galleries. Scott is an animation artist living in Oakland, CA with his wife, son, and a respectable Mego collection. www.scottcadams.com
Email Scott at scott@megomuseum.com
Museum Engineer and Webmaster
Joe DeRouen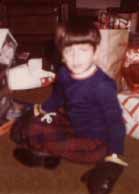 Joe was born and raised in Carthage, Illinois, and currently resides in Northwest Arkansas with his wife Andrea, their son Fletcher, and three cats. He's a contributing editor for Computer User magazine, where he writes a monthly column about Windows. Joe found the Museum in 1997 and quickly became an addict. He took over hosting duties for the Museum in 2001 and began to get more involved in the day-to-day running of the website as the years passed. Joe's first-ever Megos were the RC Batman and RM Robin, way back in 1974, (he lost Robin's mask in less time than it's taken you to read this bio) and his all-time favorite is Spider-Man. Joe also runs The Mego Store, a website where you can buy practically anything having to do with Megos other than actual vintage Megos themselves. You can visit his home page at www.JoeDeRouen.com or the store at www.megostore.com
Email Joe at joe@megomuseum.com
Museum Utility
Dave McCormick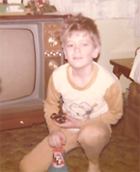 Dave spent his 70's youth growing up in Southeast Michigan and playing with action figures or as he called them at the time, "guys". Mego was the biggest part of those "guys", especially Planet of the Apes. Dave eventually reached an age where he thought he was too old to play with toys and took what once was his beloved collection of action figures and dumped them in the trash, something that haunts him to this day. He moved on and eventually married, had a son and moved to Ohio.
xnxx
It was that son who brought Dave back to Mego as an adult. When he was 1 year old, Dave's son found an old beat up Mego Superman in the bottom of an old toy box at Grandma's house. He plopped the Superman in Dave's lap and wandered off. That brought it all back and sent Dave to the internet to research the toys of his youth where he found the Mego Museum and tons of information on the toys he grew up with.
Dave eventually joined the Museum staff, revamping Customs and creating and updating the Accessory Check pages of the galleries. He also heads up the annual MegoMeet convention in West Virginia each year. www.tigersbonemachine.com www.megomeet.com
Email Dave at dave@megomuseum.com
Regular Contributor
John Bonavita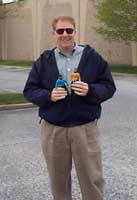 There aren't many Mego collectors who don't know who John Bonavita is, author, spokesperson
and all around booster for Mego collecting in general, John has
been a friend to the Museum ever since he first logged on.
John's many contributions to the Museum can be seen on these many pages
and don't forget John's website, now hosted on the Museum:
The Megohead Archive
Regular Contributors
More Bios to come

So many other folks to list, we'll get to them shortly for now, thanks to:

Neal Kublan, Harold Shull, Ken Abrams, Paul Kirchner, Bill Baron, Charles Marshall, Morris Kotzer and of course, Martin Abrams.

Stephen Leach (who has saved Brian on more than one occasion)
Tom L (Variation Expert)
Vincent Cerbone and Bill Kaufman (Lion Rock experts)
Ben Holcomb (Super Genius)
Mike Jimenez (Ape-zilla)
Rob Chatlin ( Mego Lifer)
Scott Arendsen (My Hero)
Ed Weinstein, Matt Jaycox, Kevin Kaup,
the gang and the Mego Forums and anyone who has ever in any way given us a hand.