Mego Museum Discoveries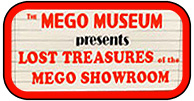 Mego Museum Articles

Vintage Toy Store Directory
A listing of cool shops worldwide where you can find vintage Megos and more. Add your favorite shop!

Mego Museum Art Department
Mego Reproduction Art

A wonderful collection of Mego graphic advertising art.
Mego Preservation Society
INSTRUCTION SHEETS



An archive of instruction sheets from Mego playsets and various graphics for Mego toys.
Mego Insert Catalogs
The Mego Art of Neil Adams: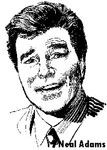 What do you get when you match a legendary artist with a legendary toy company? Legendary package art, of course!
Batman Mego Art Gallery
An exploration of the many looks Batman received at Mego.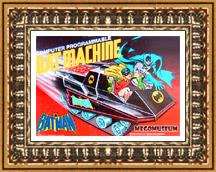 Comic Book Origins!

A fascinating look at the origins of many of Mego's most famous images.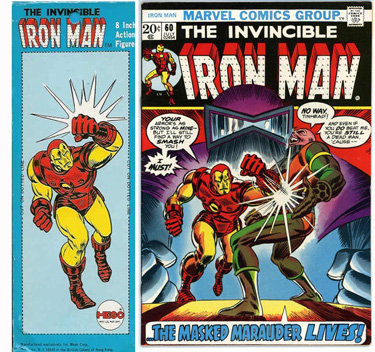 Mego Museum Catalog Library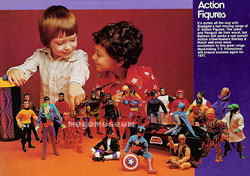 An archive of original Mego Catalogs mingled with historical information about the company and quotes from Mego executives. There is no better look at the company's growth and decline spanning 1972-1982.
Mego Trade Ad and Press Archive
An ever-growing archive of Mego Ads from toy trade publications and articles in the toy and mainstream press. Hundreds of tantilizing clues to the Mego story.
Christmas Catalogs

Start making your wish lists, because the Christmas Catalog is here! The pages of Sears, Eatons, JC Penneys and of course, Montgomery Wards were where many of us dreamed our fondest Mego dreams. These classic pages are sure to take you back!
Heroes World Catalogs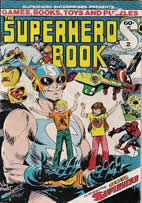 When Christmas was past we could also count on the Hero's World Catalog to keep us salivating all year long. Here were Mego figures many of us had never seen in person, but we had Joe Kubert's drawings to show us what we were missing.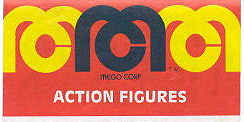 These miniature product catalogs were included in playsets and with some figures and are collectibles in their own right.