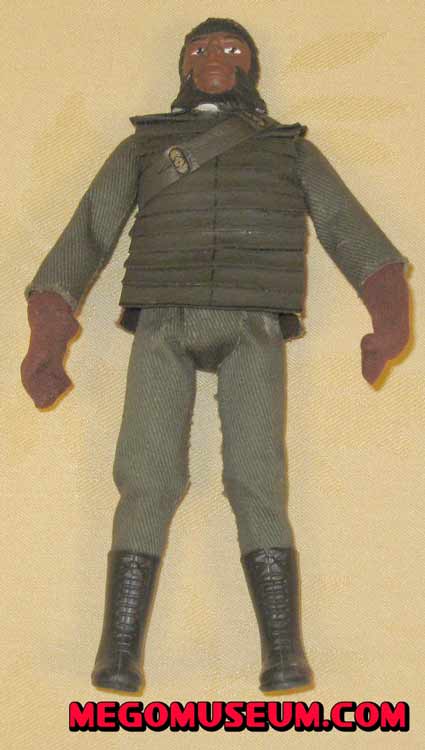 Prototype Soldier Ape Version 1
When Mego first proposed the Planet of the Apes license, the R and D department created early mock-ups to visualize the concept. While this is common in the toy industry and occasionally you can see such mock ups in toy promotional materials, they rarely physically surface themselves. This zenci sex is mostly because they were simply tossed out after production begins. Thanks to the foresight of a then junior Mego employee we can see the crude yet charming first attempts at the line, 35 years after creation.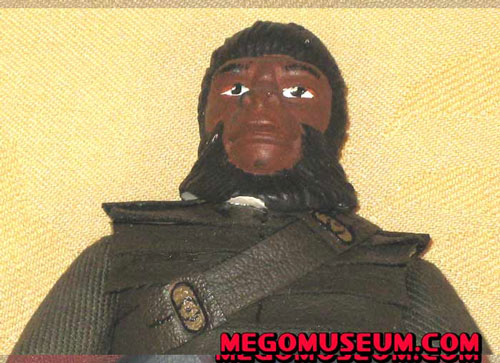 This early Solider Ape was referred to as "General Ursus", it's not known why this was changed. The head appears to be an acutaly sculpt and made of some sort of resin (note the chip) The outfit is made of the same green denim fabric the other prototypes are made of.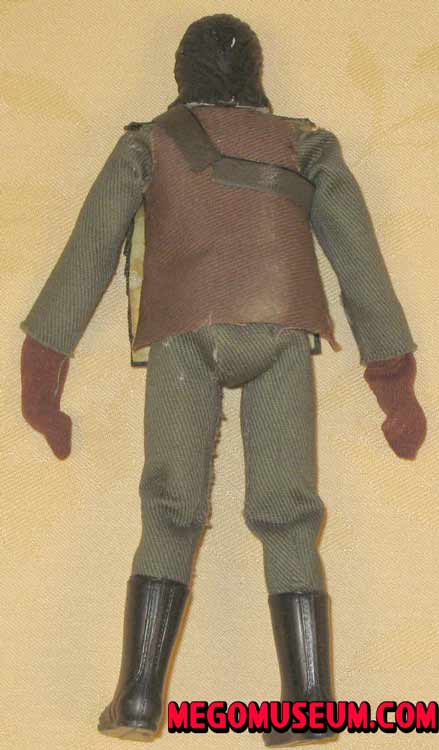 Unlike the other characters in the series, this figure seems to have a mego produced head sculpt and the only one in the set that looks more or less like the production figure barring the obvious outfit differences.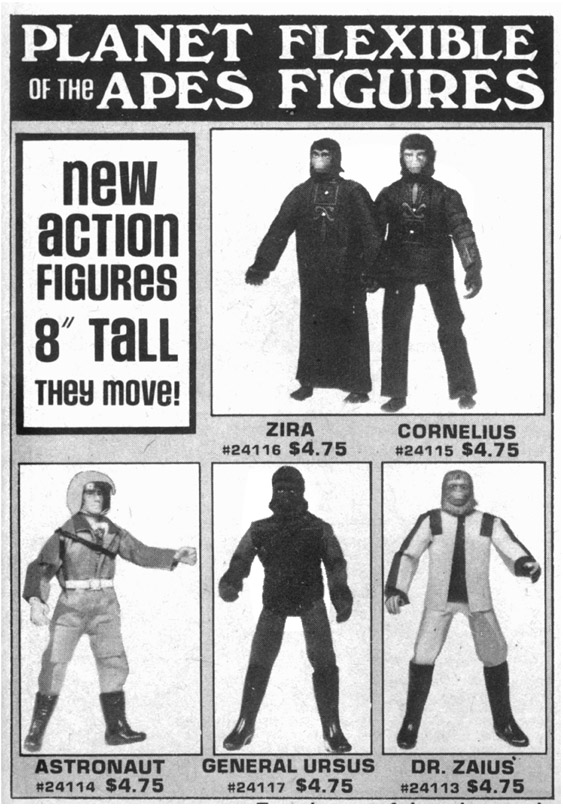 Note that it's General Ursus in the FM ad.

Prototype Soldier Ape Version 2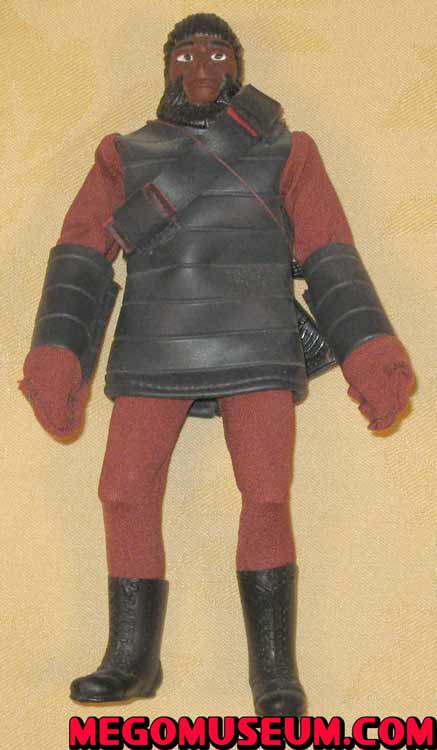 Version two of the Soldier appears to be a factory test shot not unlike the Carded Zira Prototype that was discovered last year.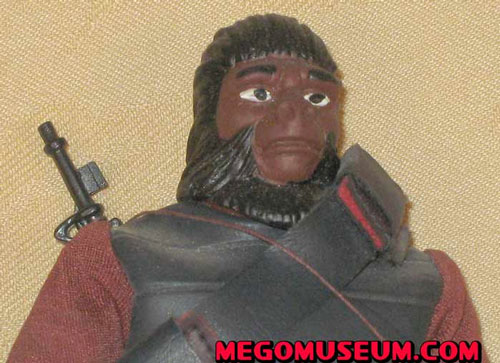 The paint is rather crude denoting a sample, the belt appears to be sewn together most likely as a proxy.