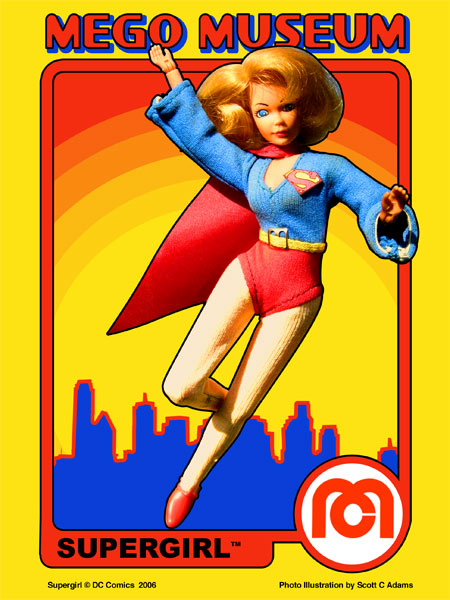 1974 Introduction


The cousin of Superman made her debut in the 1974 Supergals assortment along with her occasional team-mate Batgirl. The original run of these figures had an all silk screened outfit instead of shoes in order to make it to store shelves for Christmas.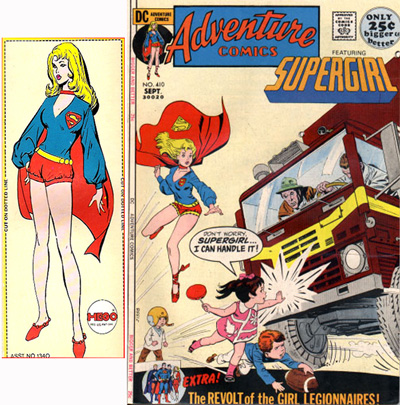 Supergirl's art is taken directly from DC iconic clip art in use at the time, save the slippers have been added in place of the strap tied ballet slippers. The Mego costume is fairly accurate to the character as she as portrayed in the early 1970's.
Group Shot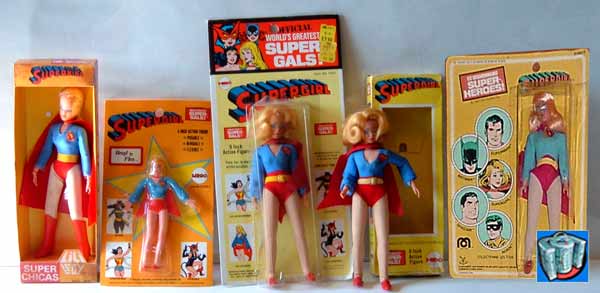 The many faces of Mego Supergirl, thanks to Dan for the pic assist. Mego included Supergirl in their Bend N Flex line in 1974 as well.
Variations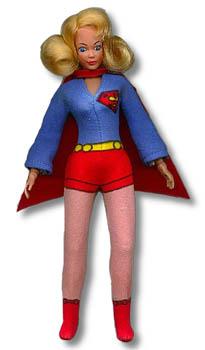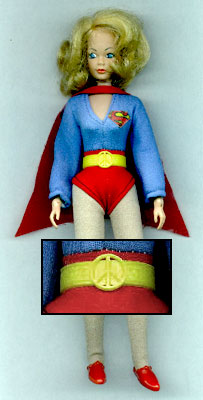 On the left is the Silk Screen Supergirl courtesy Steve Caballero. The insignia, belt, "booties" and even the cuffs of her sexy 70's shorts are screened onto the jumpsuit. This is the earliest version of the figure and is highly sought after in mint shape. Next to it is the hard to find "Peace belt" version, using a yellow version of Dinah Mites belt, believed to be only produced in France, it is found on Pin Pin cards, courtesy of Jason.

Accessory Check: Click here to identify original and repro parts.
Window Boxes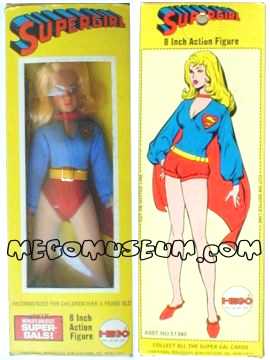 Supergirl in her Window Box, there are no known variants of the Supergals window box (pics from Tom)
Kresge Card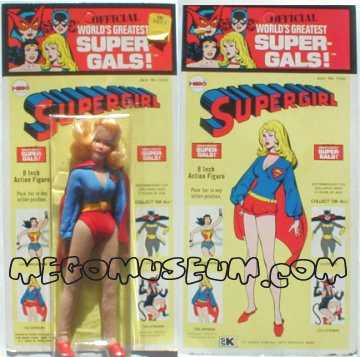 Supergirl on her Kresge Card. (Pic courtesy of Tom)
1976 Card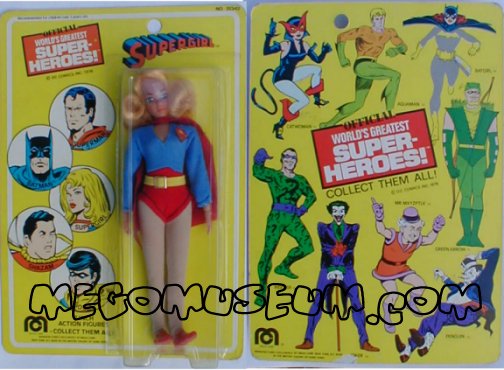 This is the Mego US carded Supergirl.
1977 Card

Supergirl was not released on a 1977 American card.

Pin Pin French Card
Lili Ledy Mexico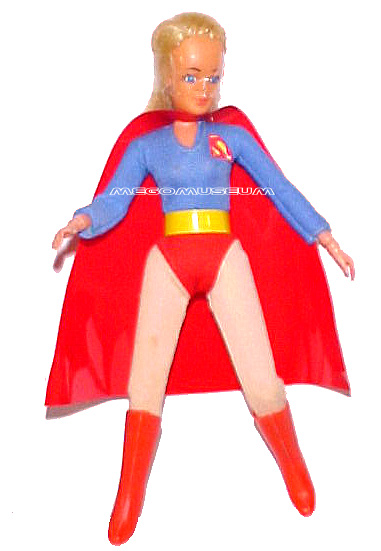 Lily Ledy (Mexico) produced their own take on Mego Supergirl, the only variant to come with boots. She was known as "Supernina".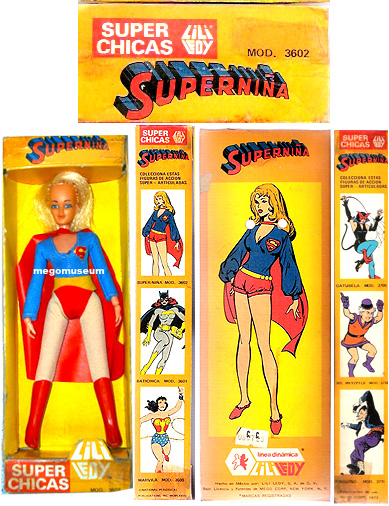 Lily Ledy (Mexico) Boxed "Supernina" courtesy of Luis Felipe.
Collect all the Super Gal Cards! You can trace this artwork at Mego Comic Book Origins