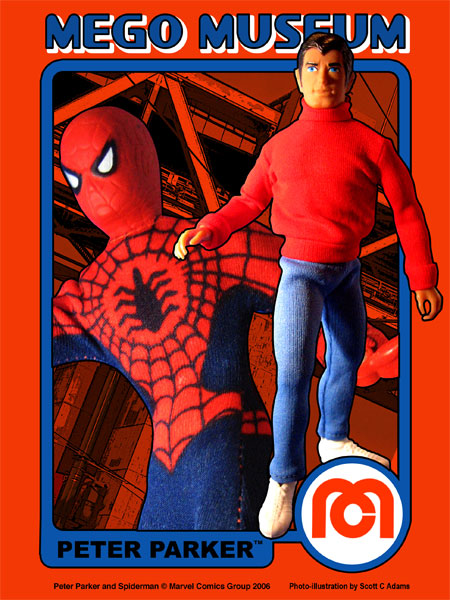 Peter "I like Wheatcakes" Parker is the only Marvel figure to grace the Secret IDs and the most logical choice. Peter wears an outfit that bears the same pattern as the AJ Secret Agent outfit but in his traditional red and blue.
Design wise, Peter is a Shazam with slightly rearranged features and blue eyes. Some say this figure came with a camera but it has never been verified.

Accessory Check: Click here to identify original and repro parts.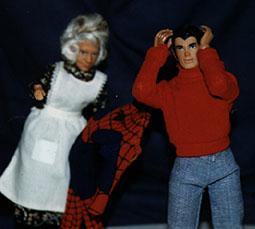 MEGOMUSEUM CLASSIC SHOTS: The first Peter Parker picture we had was Brian Heiler's imaginative tableau, Grandma Walton as Aunt May Getting Peter Dressed to Go Out and Play.