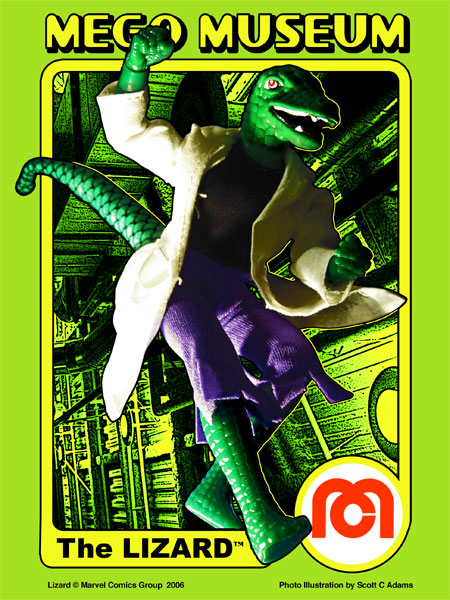 1975 Introduction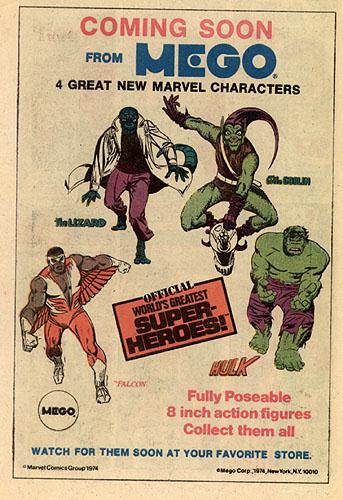 While the early years of the World's Greatest Superheroes were mainly dedicated to DC Heroes, the mid seventies would see Mego switch gears and focus on Marvel. the 1975 Mego Catalog introduced five new Marvel characters ( Including The Incredible Hulk and Falcon) as opposed to only one DC character ( Green Arrow)
Most of the figures in this release are truly the signs of a company on top it's game, the Lizard is no exception. The character features a bodysuit with tail, removable labcoat (often found missing) and uniquely sculpted hands and feet, one hand is even a fist!
The head, of course was later used with mixed results in the Mego Star Trek Gorn figure. The Lizard is only one of two Marvel Bad guys, the other being Green Goblin.
Variations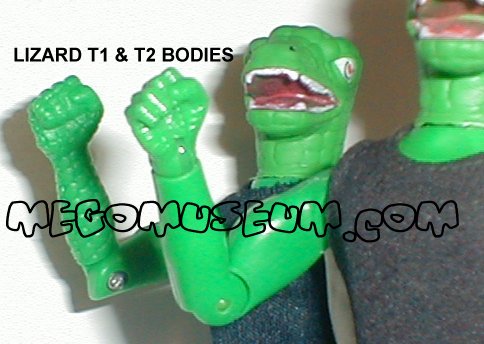 Like most of the 1975 wave (save for Hulk), the Lizard came briefly on a type 1 body. The type 1 Lizard has non movable wrists and is more difficult to find than his type 2 brother. (photo courtesy of Tom)

Accessory Check: Click here to identify original and repro parts.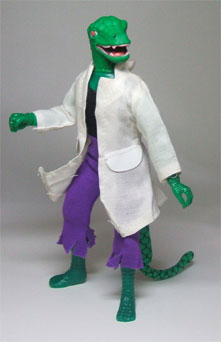 Window Boxes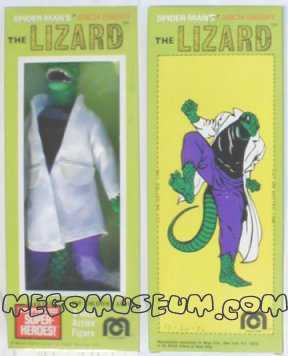 The Lizard box is the much easier to find than it's carded counterpart. The source for the wonderful action pose can be traced back to it's Comic Book Origins .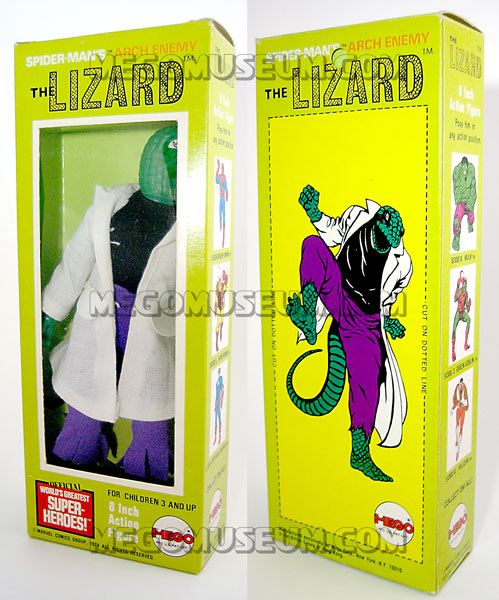 This box bears the old Mego logo. Note also that the word "The" on the front lays on top of the Lizard word. This was corrected on the later box.
1975 Card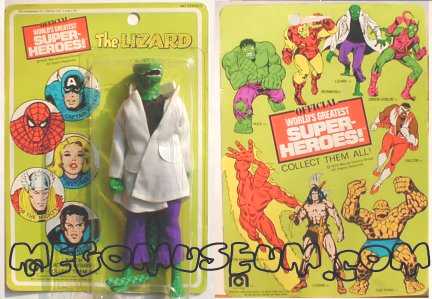 Mego Lizard on it's standard US card, one of the most difficult Mego WGSH cards to find. Lizard was not available on a Kresge Card although Palitoy did release a standard Lizard card as well. The Lizard only came on the 1975 dated card.
Palitoy UK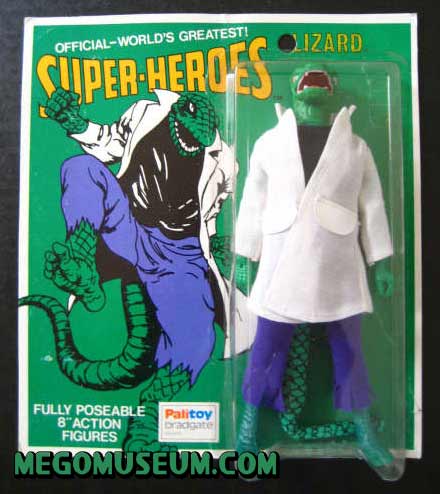 A beautiful example of the Lizard on a Palitoy UK card courtesy of Bill Frost. These Marvel characters are some of the toughest Palitoy items to find..
Fist Fighter UK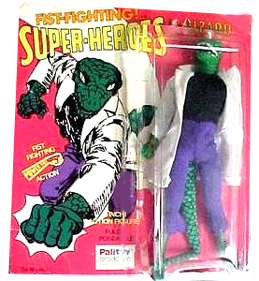 Palitoy added the Lizard to their expanded Mego Fist Fighters line in the UK. He's the only Marvel bad guy in the lot.